News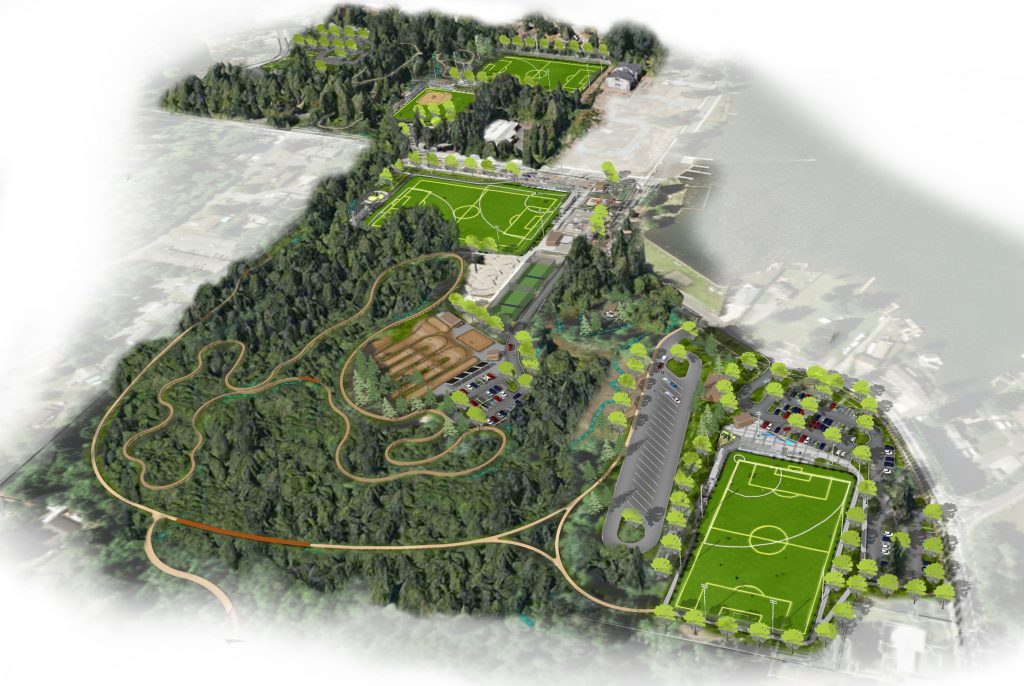 Design recently began for the first phase of improvements at Allan Yorke Park in Bonney Lake. The Master Plan for the 45-acre park was completed in August of 2016.
The Master Plan includes multi-use fields; a  restroom, concessions, and storage buildings; a dog park; picnic areas; plaza spaces with shade structures; a children's play area; a BMX course; a mountain bike trail; soft-surface walking trails; a community garden; boat trailer parking; parking; and a connection to the Fennel Creek Trail. The project is divided into four construction phases.
Phase I includes an LED-lighted synthetic turf field lined for softball, soccer, lacrosse, and rugby.
Other Phase I improvements include covered dugouts and bleachers, plaza space, parking, soft surface walking trails, and a mountain bike trail.
Design of phase I is scheduled for completion by the end of summer, 2017.