Firm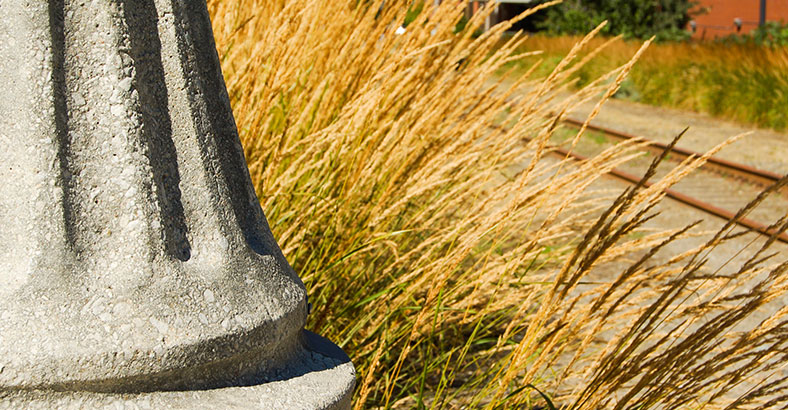 Creating a Beautiful Balance
Founded in 1983, Bruce Dees & Associates is a Tacoma-based landscape architecture firm that has been shaping the Puget Sound landscape since the firm's inception. We emphasize maintaining ecological balance while creating beautiful spaces focused on people. By establishing settings that unify activities and architectural features in a personal approach, we reach a balance between community use and enhancing the environment. Relationships of safety, circulation, climate, environment, and aesthetics are carefully coordinated to reveal functional, practical, and memorable landscapes.
Designing for Future Needs and Immediate Benefits
Sustainability is a guiding principle at our company. We are a group of people whose business depends on, and directly impacts, the world's resources. Because of that, we go beyond standard practices to find innovative solutions that integrate green design strategies deep within our projects and business. Our design decisions center on balancing the interests of our clients, employees, and society.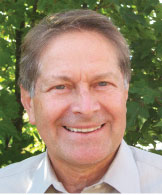 Bruce Dees, FASLA | Principal
Education:
– B.A. Landscape Architecture, University of Washington
– B.S. Agriculture, Washington State University
Affiliations:
– Landscape Architect (WA, AZ, WY)
– American Society of Landscape Architects (ASLA), Fellow
– Washington Recreation and Park Association (WRPA)
– Sports Turf Management Association (STMA)
Honors:
– Tau Sigma Delta – Architecture and Allied Arts Honorary Society
Bruce Dees is a landscape architect with nearly 40 years of experience planning and designing a wide range of large-scale projects, including urban design, streetscapes, commercial, industrial, mixed-use developments, and parks. The firm's work and Bruce's expertise were recognized by the American Society of Landscape Architects when he was elected Fellow in 1995, one of the youngest ever to be honored for outstanding contributions to the profession in "works of landscape architecture." Bruce has been a featured speaker at workshops and seminars on public involvement and other topics related to park planning and design. He has a particular talent for bringing people together and successfully dealing with difficult issues. Bruce is fully committed to providing the best design and service to every client. His intimate knowledge and years of experience as a local landscape architect are valuable assets in the design and construction process.
Shawn Jensen, PLA, ASLA, A.M.ASCE | Principal
Education:
– Architectural Drafting and Design, Phoenix Institute of Technology
Affiliations:
– Landscape Architect (WA)
– American Society of Landscape Architects (ASLA)
– American Society of Civil Engineers (ASCE), Affiliate Member
– Sports Turf Management Association (STMA)
– Member of the ASLA Professional Practice Committee
Shawn is a landscape architect with over 33 years of experience in the design/construction industry managing and providing the engineering, drafting and design support for a wide variety of projects in all phases of their construction, from early Master Planning through Construction Documents to final Record Drawings. Involved in all phases of the design and construction of numerous local, county, and state parks & recreation projects, Shawn has a proven ability to work with difficult situations and provide a high level of satisfaction to clients, public agencies, and the citizens who use those facilities. Born and raised in Washington state and a resident of the Key Peninsula for over two decades Shawn enjoys volunteering with various groups within the local community to hopefully bring a different perspective to tackling those issues that may confront them. He strives to serve where there is a need for dedicated individuals who possess a strong work ethic, with both the ability and interest in expanding his knowledge and learning from others. In November of 2015 Shawn was elected to a six year term as Parks Commissioner (position 2) for Key Peninsula Metropolitan Park District where he seeks to provide park design, bidding, and construction experience to the board as they enter the next phase of building parks facilities for the citizens of the Key Peninsula. In addition, he was also elected in November of 2017 to a full six year term as Fire Commissioner (position 3) for Pierce County Fire Protection District 16 where he has served since being appointed to that board in October of 2016.
Derrick Eberle, PLA, ASLA | Associate
Education:
– Bachelor of Landscape Architecture, Washington State University
Affiliations:
– Landscape Architect (WA)
– American Society of Landscape Architects (ASLA)
– Member of the Washington State ASLA Executive Board
– Member of the WASLA Conference Planning Committee
Derrick is the project manager for several of the firm's current park and educational facility projects. He also coordinates the marketing efforts for the firm. Derrick is experienced in working with stakeholders on projects of varying scales, and often assembles presentation materials for committee and public meetings. He maintains a dedicated design philosophy of ensuring the coordination of client needs, site opportunities, and pertinent background information in order to develop the optimum plan for the project.