News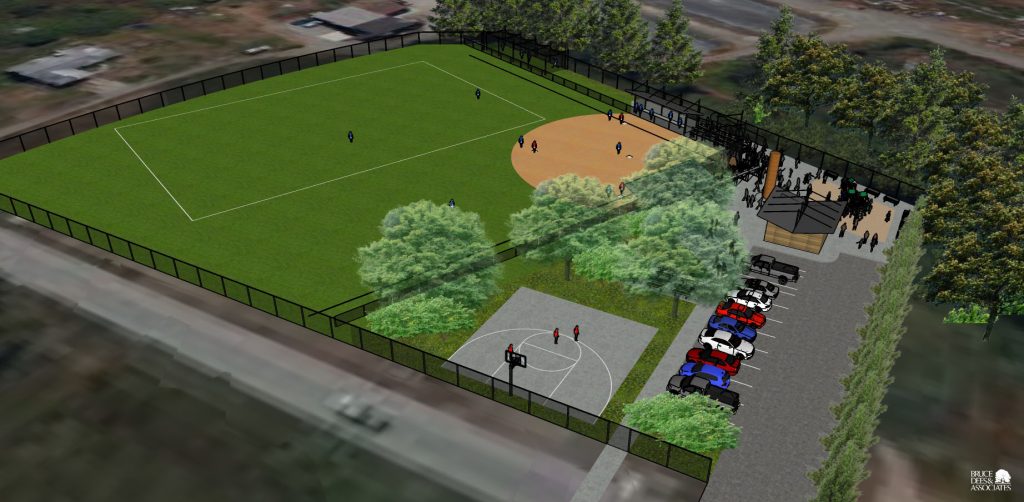 Construction recently began on the Billy Whiteshoes Memorial Park project. This project is funded by the Lower Elwha Klallam Tribe, Youth Athletic Facilities Grant from the Recreation and Conservation Office (RCO) as well as many charitable donations from several entities.
The project includes a youth softball field with an underdrained synthetic turf infield and natural grass outfield. Syntheticturf was selected for the infield to provide a year-round playable surface. The grass outfield is large enough to accommodate a youth soccer field.
Other improvements include a chain-link backstop, dugouts, bleachers, half-court basketball court, playground, restroom, plaza space, and lighted parking lot. Future work may include the addition of batting cages and a tribal totem.
The synthetic turf infield project is the first of its kind on the northern part of the Olympic Peninsula.
The project is scheduled to be complete by May 2017.
Total construction cost is approximately $530,000.
Bruce Dees & Associates is the landscape architect. Premier Field Development is the general contractor.