News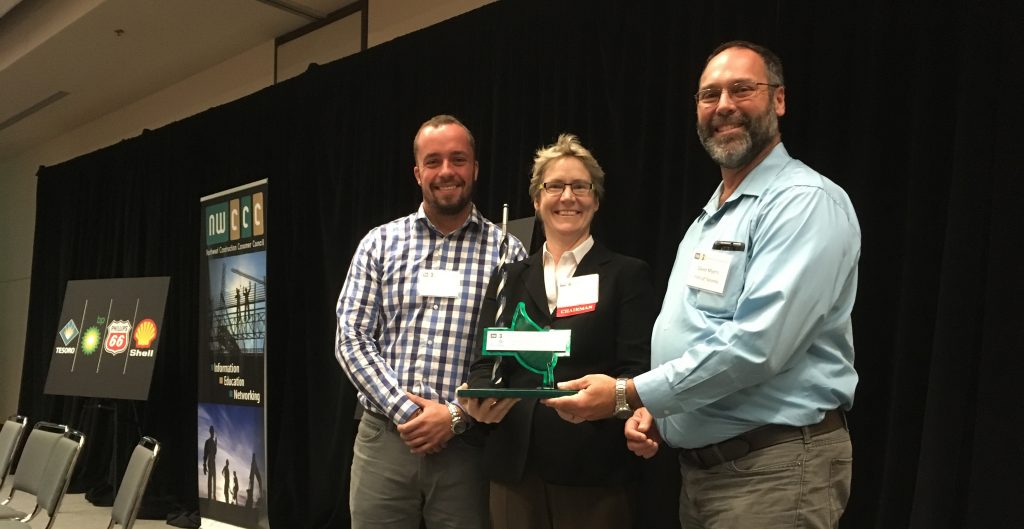 Great news! Bruce Dees & Associates (BDA) and the Port of Tacoma were presented with The Green Project of the Year Award from the Northwest Construction Consumer Council (NWCCC) for the Upper Clear Creek Mitigation Site. BDA's Derrick Eberle and the Port of Tacoma's Dave Myers attended the Distinguished Project Awards ceremony on October 26, 2016 as part of the NWCCC's Success Through Powerful Partnerships conference. They were joined by Port of Tacoma Senior Project Manager and NWCCC Chair, Carol Rhodes.
While at the conference, Derrick was able to take advantage of the NWCCC's professional development by attending several lectures and panel discussions. Highlights included seminars on the UW's new Center for Education and Research in Construction, Sound Transit's upcoming ST3 proposal, Dow Chemical and Saudi Aramco's Sadara Program, and a panel discussion on "Keys to Powerful Partnerships."
The Upper Clear Creek Mitigation Site is a 40-acre wetland restoration project located in the lower Puyallup River Floodplain. Derrick will continue to work with the Port to verify site establishment and success for the next two years. Monitoring of the site will continue for ten years by the consulting firm, Geotech.
Click here to learn more about the Upper Clear Creek Habitat. More information about the award can be found on the NWCCC website: https://nwccc.org/dpa-awards/