News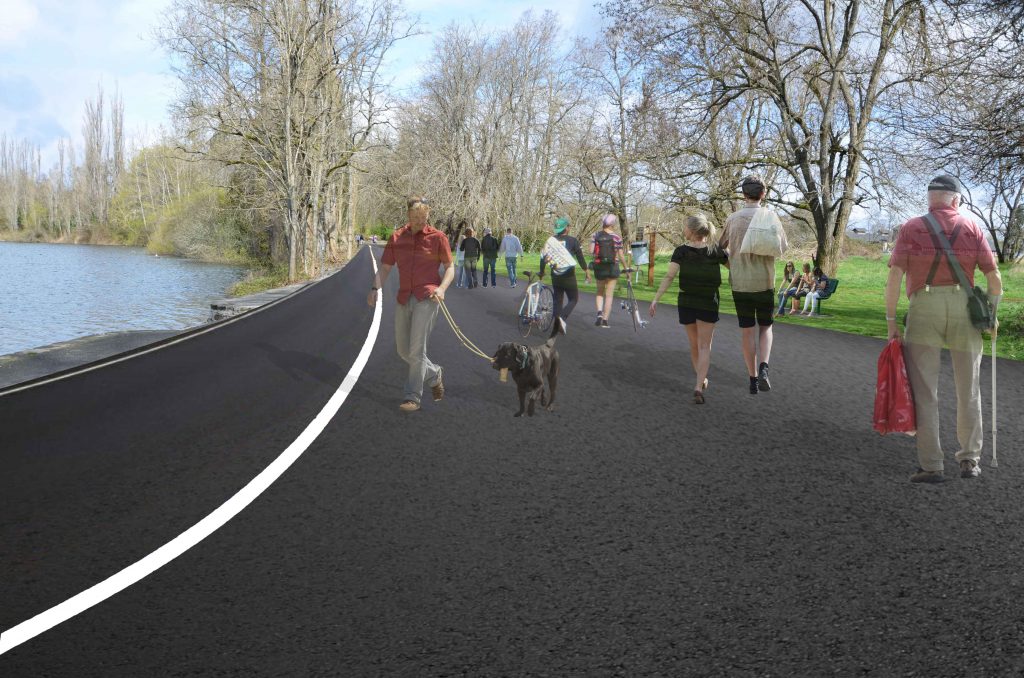 Construction began on the Waughop Lake Trail at Fort Steilacoom Park on Monday, October 24. Fort Steilacoom Park is a 350+ acre site located in the northwest portion of Lakewood, Washington.  Over 1 million people visit the park each year for active and passive recreational opportunities.
Improvements include the renovation of the trail around Waughop Lake by creating a new accessible mile-long asphalt perimeter path, adding benches, a picnic shelter, and a viewing platform. Other site amenities include interpretive signage, ADA parking, and habitat enhancements such as native plant restoration.
The City of Lakewood retained Landscape Architect Bruce Dees & Associates to create the design along with community input through a series of public and ad hoc meetings. The construction is headed by Ceccanti, Inc. Due to the importance of the park and trail to the community, the City of Lakewood is committed to completing construction as soon as possible to keep the impact on users to a minimum. Construction is expected to be completed in four months.

Once complete, Waughop Lake Trail will be a safer, more accessible asset to the community.
For more information on the breakdown of costs, see the City of Lakewood's website:
https://www.cityoflakewood.us/parks-and-recreation/parks/waughop-lake-trail-project