News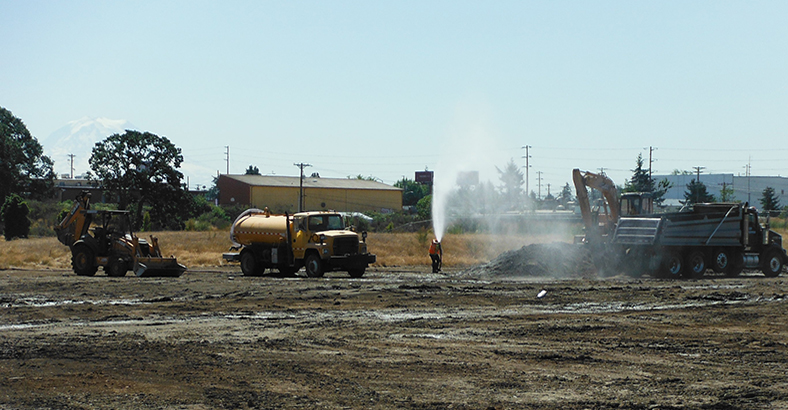 SERA Campus will soon have another field to offer the south Tacoma neighborhood.  Construction has begun on a new multi-use field, scheduled to open to the public this autumn.  The state-of-the-art synthetic turf field will ensure year-round usability regardless of Washington's penchant for rain.  To compensate for the diminished daylight of fall and winter months, sportsfield lighting will be installed, allowing play to continue into the evening.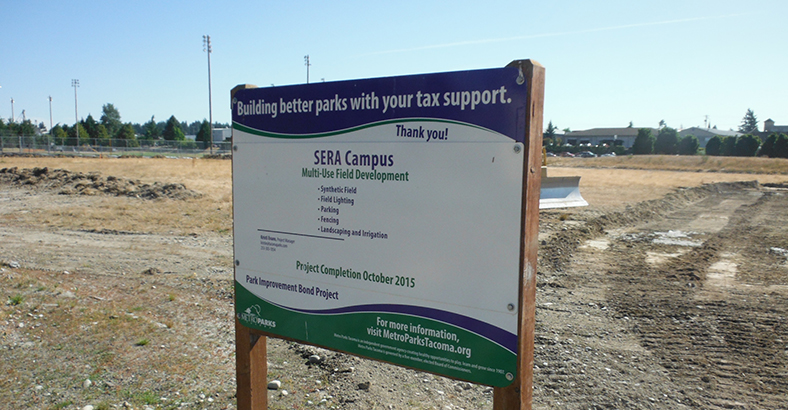 We are pleased to have Premier Field Development serving as general contractor on this phase of development.  They are also working with us on a field upgrade project for Bethel School District.  To see a video of their work laying down new turf, please check out our post on the start of construction at Art Crate Field.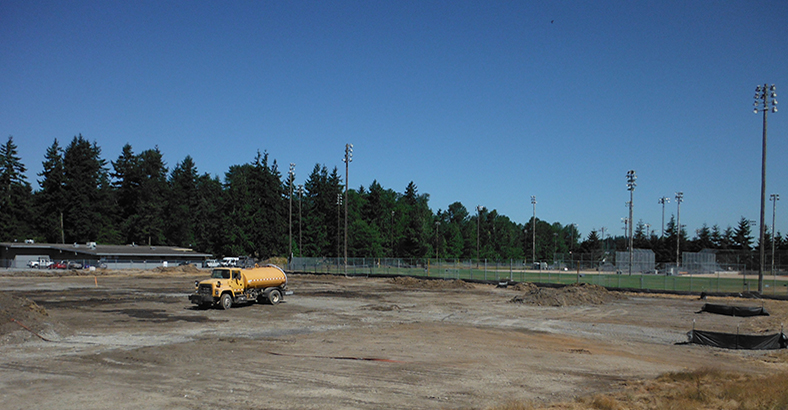 In addition to the new field, this most recent phase of the SERA Campus project also includes an event lawn and additional parking.  Please check back in periodically for updates on construction and we hope to see you for the grand opening (date and time TBD)!