News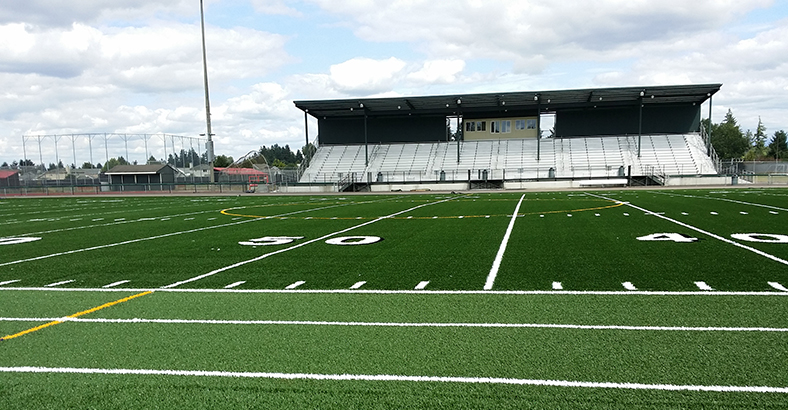 Art Crate Field, Bethel School District's premier athletic facility and one of Pierce County's most heavily used athletic facilities, will boast a new look this fall. In addition to a new track, the field is also getting an upgrade with the installation of new synthetic turf surfacing. It is soon to be the first large field in the Pacific Northwest to be lit with LED sports field lighting.
Premier Field Development is serving as the general contractor for this project with turf supply and installation provided by Shaw Sports Turf.  Construction began in June and is on track, pardon the pun, to finish in August.  We are really enjoying working with Premier, Shaw, and Bethel School District on this project and eagerly anticipate the finished facility.  For an up close look at installation of the synthetic turf surfacing and field lighting and to see how construction is progressing, please check out the following clips (courtesy of Bethel School District):
We know that the district's three high school football teams are looking forward to home games on their new field this fall and we hope that you'll come out to support the players. Let's go, Bethel Braves, Spanaway Lake Sentinels, and Graham-Kapowsin Eagles!